We're Your Go-To For Landscape Design
At Hoarding Mold Fire Property Preservation, we understand the importance of maintaining a beautiful and functional outdoor space. Our team of experienced landscapers is dedicated to providing high-quality professional landscaping services to keep your property looking its best year-round. We offer both commercial and residential landscaping for businesses and homeowners to maintain their outdoor spaces. If you're in Silver Spring, MD don't wait for the right time, call us today to get started on your perfect yard.
Beautifying Silver Spring Has Never Been Easier
Our professional landscaping services include regular lawn maintenance, such as lawn mowing, trimming, and edging, to keep your lawn healthy and well-manicured. We also offer garden design and installation services, where our team can design and install beautiful gardens, flower beds, and other landscaping features to enhance the beauty and functionality of your outdoor space. Our tree and shrub care services include professional pruning, trimming, and removal to keep your trees and shrubs healthy and beautiful. Finally, we offer seasonal cleanups, including fall and spring cleanups, to help prepare your outdoor space for the changing seasons and keep it looking its best year-round. Trust Hoarding Mold Fire Property Preservation provides you with high-quality and reliable landscaping services that meet your unique needs and preferences.
Call Us First For Snow Cleanup
We also understand the challenges that come with snow accumulation in Silver Spring. Our professional snow cleanup services are designed to help you manage the effects of winter weather on your property. We offer comprehensive snow removal services, including sidewalk plowing, shoveling, and ice management, to ensure that your property remains safe and accessible. Our team is equipped with the latest equipment and techniques to effectively remove snow and ice from your property while minimizing damage to your surfaces. With our reliable and efficient snow cleanup services, you can trust Hoarding Mold Fire Property Preservation to help you navigate winter weather with ease. 
We Offer Services For Every Situation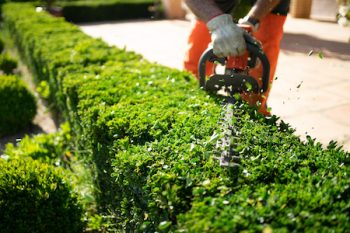 Hoarding Mold Fire Property Preservation also offers a range of other property preservation services to meet your needs. Our services include hoarding cleanup, junk removal, water damage restoration, and mold remediation. Whether you require specialized biohazard cleanup services, decluttering assistance, or help with a severe hoarding situation, our experienced team is here to help. We pride ourselves on providing high-quality services that are tailored to your unique needs and preferences. Contact us today to learn more about our full range of property preservation services, and let us help you restore your property to its best possible condition, no matter the circumstance.
Don't Search For Landscaping Near Me, Call Us Today
Each property, whether commercial or residential, has unique landscaping needs. That's why we offer personalized landscaping services tailored to your specific needs and preferences, no matter the season. Whether you're looking for a simple lawn maintenance service or a complete outdoor makeover, our team is here to help. We are dedicated to being the landscaping company you can count on. We are committed to providing you with exceptional customer satisfaction and high-quality workmanship, and of course, excellent landscaping. Contact us today to schedule a free consultation and learn more about our landscaping services in Silver Spring, MD.