Professional
Quality
Hoarding
Services

We are dedicated to providing the most efficient and professional service possible. Our team of compassionate and understanding professionals are available to provide emotional support and guidance throughout the process.
Junk Removal Baltimore MD
Questions About Our Services? Fill Out The Form Below To Reach Out To One Of Our Team Members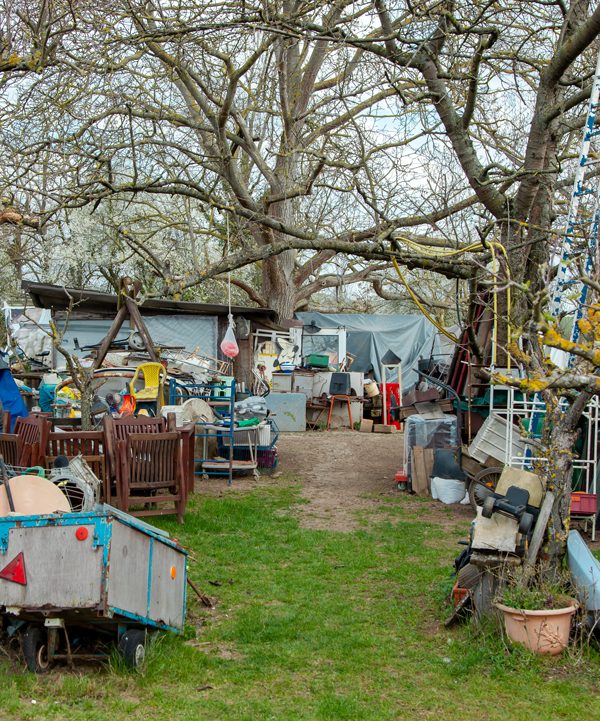 Welcome to Hoarding Mold Fire Property, Your Preservation Company in Baltimore
At Hoarding Mold Fire Property Preservation, we understand that junk removal can be a daunting and time-consuming task, but it's an essential part of keeping your home or business clean and functional. Our professional and dependable junk removal services are designed to help you dispose of unwanted junk quickly and safely. We offer personalized services that are tailored to your specific needs and preferences, whether you need a one-time junk removal of a few items or ongoing junk hauling services. Tressa, the co-owner of Hoarding Mold Fire Property Preservation, is a licensed clinical social worker with experience in mental health and substance abuse and has worked in a diverse range of communities. She has worked in the field for over 20 years and now brings that experience and knowledge with her to Hoarding Mold Fire Property Preservation
Why Our Clients Refer Us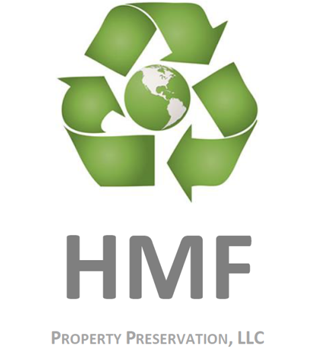 Quality of Service: We provide excellent customer service, deliver quality services, and show genuine care and concern for your needs.
Reputation: We have a good reputation in the industry. We make sure to provide quality service and use positive reviews to build our reputation.
Value: We offer competitive pricing while still providing quality services because we believe building relationships with our clients is key
We Are The Junk Removal Company For You
Our team of experienced professionals will handle all aspects of the job, from removal to disposal, ensuring that your property is left clean and clutter-free. We are committed to providing exceptional customer service and high-quality workmanship for both residential and commercial junk removal, so you are left with a decluttered, junk-free space. We can help you move large items, such as unwanted furniture and help manage furniture disposal for items like exercise equipment and mattresses. We can also take smaller, bulk items like documents, trash and construction waste. Trust Hoarding Mold Fire Property Preservation to provide you with reliable and expert junk removal services that meet your unique needs. Contact us today to schedule a free consultation and take the first step towards a cleaner and more organized space.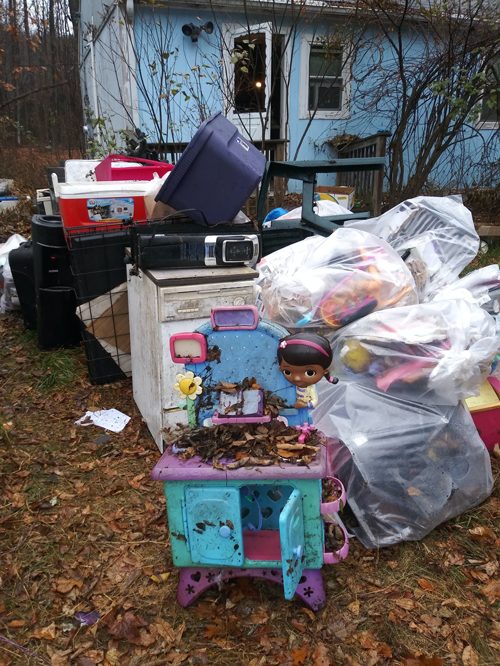 Our Services
At Hoarding Mold Fire Property Preservation Services, we offer a wide range of services to meet your property preservation needs. Our services include:
Hoarding Cleanup: We provide sensitive and compassionate hoarding cleanup services to help you regain control of your living space and your life.
Landscaping: Our experienced team offers a comprehensive range of landscaping services, including lawn maintenance, garden design and tree trimming in Baltimore.
Water Damage Restoration: We offer water extraction, mold remediation, and structural repairs to help restore your property to its pre-damage condition.
Mold Remediation: Our specialized mold remediation services are designed to locate and remove mold, preventing future growth and ensuring a safe and healthy living environment.
Snow Cleanup: We offer reliable and efficient snow removal services, including snow plowing, shoveling, and ice management, to keep your property safe and accessible during the winter months.
Stop Looking For Junk Removal Near Me, Call Us Today
Choosing the right property preservation services provider can be a daunting task, but at Hoarding Mold Fire Property Preservation Services, we believe that our commitment to exceptional customer service, high-quality workmanship, and personalized services sets us apart from the rest. We understand that every job is unique, and we take the time to work with you to create a personalized plan that meets your specific needs at the competitive pricing you want. Our goal is to help you regain control of your property and your life, whether you're dealing with hoarding, junk removal, landscaping, water damage, mold remediation, or snow cleanup. Trust Hoarding Mold Fire Property Preservation Services to provide you with the highest quality services that exceed your expectations. Contact us today to schedule a free consultation, and let us help you restore your property to its best possible condition.
Hoarding Mold Fire Property Preservation
Frequently Asked Questions About Junk Removal
What items can be removed by a junk removal service? A junk removal service can typically remove a wide range of items, including old furniture, appliances, electronics, mattresses, carpets, construction debris, yard waste, scrap metal, tires, and general household clutter.
Why should I hire a professional junk removal service? Hiring a professional junk removal service offers several advantages. They have the expertise, equipment, and manpower to efficiently and safely remove junk from your premises. They can handle heavy items, navigate narrow spaces, and properly dispose of different types of waste, ensuring compliance with local regulations. Moreover, professional services save you time and effort, allowing you to focus on other tasks.
Where does the junk go after it is removed? After junk is removed from your premises, it is typically taken to authorized facilities for proper disposal. This may include recycling centers, donation centers, or landfill sites. Reputable junk removal services prioritize responsible disposal methods, striving to recycle or donate items whenever possible to minimize environmental impact.
Hoarding Mold Fire Property Preservation Is Proud To Be A Locally-Owned Junk Removal Company
At Hoarding Mold Fire Property Preservation, we provide comprehensive property preservation services in Baltimore, MD, catering to clients facing hoarding, mold, or fire-related challenges. Whether you need junk hauled out of your garage or furniture removal services, our friendly and professional team is here to help. With our expertise and dedication, we aim to restore properties to safe and habitable conditions.
Located in Baltimore, a vibrant city rich in history and culture, we understand the importance of preserving properties near popular attractions like The Maryland Zoo, The National Great Blacks in Wax Museum, and Fort McHenry National Monument and Historic Shrine. Our team is committed to maintaining the integrity of residential and commercial spaces, ensuring they remain conducive to healthy living and enjoyable experiences for residents and visitors alike. Directions to Hoarding Mold Fire Property Preservation
Your Search For Junk Removal Near Me Is Over!
If you require expert assistance in hoarding cleanup, mold remediation, or fire damage restoration in Baltimore, MD, our team at Hoarding Mold Fire Property Preservation is here to help. We take pride in being a locally-owned company and our commitment to enhancing the safety and beauty of properties near Baltimore's local transit stations, including the Green Line Bus Stop, Mount Washington, and NORTHERN PKWY & MCCLEAN BLVD fs eb. Contact us today to learn more about our services and how we can assist you. Transit Directions To Hoarding Mold Fire Property Preservation
We Work In Many Neighborhoods Throughout Baltimore, MD, Including:
21212 21210 21252 21239 21251 21204 21209 21218 21211 21214 21139 21284 21285 21215 21094 21213 21217 21286 21022 21216 21201 21202 21206
We're Proud To Offer A Wide Range Of Services, Including:
Hoarding Cleanup
Junk Removal
Landscaping
Water Damage Restoration
About Baltimore, MD
Nestled on the scenic shores of the Chesapeake Bay, Baltimore, Maryland, is a vibrant and historic city that captivates visitors with its unique charm and rich cultural heritage. Known as the "Charm City," Baltimore boasts a seamless blend of old-world elegance and modern-day excitement, making it an enticing destination for travelers from around the globe.
Step into Baltimore's inner harbor, and you'll be greeted by a picturesque waterfront teeming with life. The iconic National Aquarium, with its mesmerizing array of marine life, beckons nature enthusiasts of all ages. Nearby, the USS Constellation, a restored Civil War-era ship, stands as a testament to the city's naval history.
Beyond the harbor, Baltimore's diverse neighborhoods offer a kaleidoscope of experiences. Stroll through the cobblestone streets of Fell's Point, where 18th-century buildings house trendy boutiques, cozy pubs, and delectable seafood restaurants. Immerse yourself in the vibrant atmosphere of the historic Lexington Market, one of the oldest continuously operating public markets in the country, where the aromas of fresh crab cakes and steamed blue crabs fill the air.
For culture enthusiasts, Baltimore is a treasure trove of museums and art galleries. The Walters Art Museum showcases an impressive collection of ancient and contemporary art, while the Baltimore Museum of Art houses renowned works by artists like Matisse and Picasso.
Sports fans can cheer on the beloved Baltimore Orioles at Camden Yards, an iconic baseball stadium that blends seamlessly into the cityscape. And don't forget to savor the distinctive flavors of Baltimore's culinary scene, from mouthwatering crab feasts to delectable pit beef sandwiches.
Baltimore's enduring spirit, vibrant neighborhoods, and diverse attractions make it a must-visit destination for those seeking an unforgettable urban experience on the East Coast.
Directions To Hoarding Mold Fire Property Preservation